Wigs are getting more in trend these days as doing heating treatment and letting your hair go through such process does more damage than good. So people are shifting their focus on wearing a wig. Wig when wore properly, becomes hard to distinguish whether it's your artificial hair or natural one. To style a wig one often looks for the different ways but one needs to be very careful about it. SO that they don't end up ruining it.
Wig in other terms is the synthetic hairs, doing hairstyling on these artificial hairs is very easy.
Listing down a few ways on how to handle the wig and style a wig in a more creative and fun manner.
To style a wig, use the spray bottle
The most important and the first step for handling the wig always be its first step. Do not hesitate in spending on the spray bottle. Spraying water will smoothen the hairs and removes the frizz. If the wig is short, with the help of your fingers untangle or manipulate it. Even if the hairs are long one can easily smoothen the hair by spraying water and hustling the hairs with the help of the fingers.
Without washing the entire wig one can easily remove the frizz and untangle the hairs.
Do not brush the wig when wet
Whenever you try to style a wig remember, after spraying the wig or washing it do not brush it immediately. Let the wig dry for some time and then brush it.
While brushing the wig always remember to use comb and brush that are specifically designed for wigs. Otherwise, you will do more harm to your wig. Natural or ordinary brushes or combs are suitable for natural hairs. Combing synthetic hairs with it will let to pulling off the hairs or breaking of natural fibers.
Wigs that have curls or are in wavy, apply short strokes on them. Don't try to pull curls as this would lead to damaging of the wig.
Products usage are important to style a wig
Do not use ordinary hair care products on wigs. To style, a wig always makes a habit to opt for wig care products and nothing other than that. There are several products available in the market for maintaining the wig. Using only specific products to style a wig and to maintain it will do wonders for the wig. Also, it will ensure the longevity of the wig as well.
Wig spray and wig mouse are great products for styling and holding the wig right in place. One can use pick comb to remove frizz and smoothen hair and also for ringlet curls and give a flyaway effect to it.
To add curly effect while styling a wig one and apply the mousse to hand and gently rub or scrunch the hair. Thus, giving a natural effect to the hairs.
NO Heat Treatment to style a wig
Don't even dream of using any heat appliances to the synthetic hairs to style a wig. I REPEAT NEVER DO THAT. Do not use any heating tools such as straighteners, curlers, dryers unless it mentioned or labeled that it is " heating friendly" or "Hundred percent human hairs".
Heating synthetic hair to style a wig will damage the hairs and burn then fibers. Thus, ruining the wig completely and it will be of no further use.
Restoring the wig position to better it
After all, styling has been done and you want your wig to return to its original condition or shape. Gently wash the wig in the cool water by using shampoos and conditioners that are specifically designed for the wig.
Trimming or cutting the wig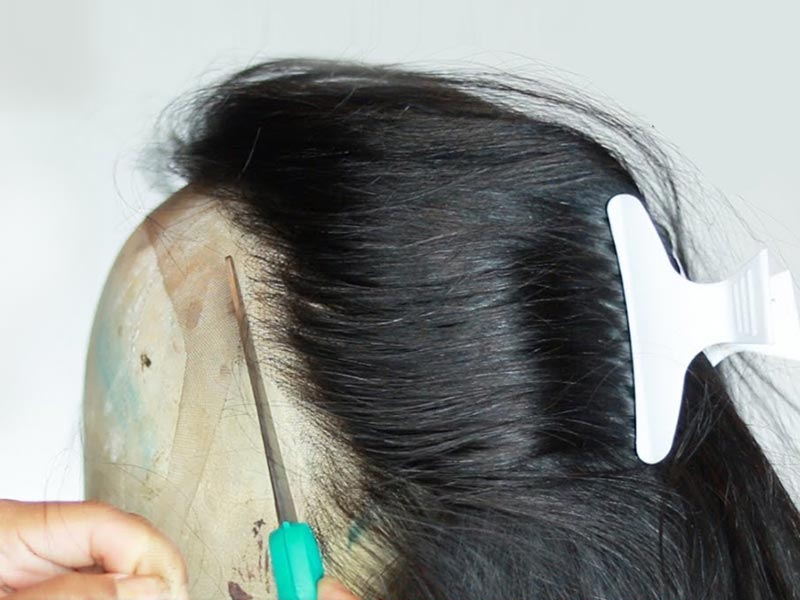 Of course, one can give a salon-like cut to the wig to style a wig. One can always hire a professional for this. Having a professional for cutting the wig who has prior experience in styling and cutting the wig can make the magical outcome from the ordinary wig. Make sure that your stylist cut the wig while you are wearing it. So that it can suit your face.
Voluminous Wig helps in better styling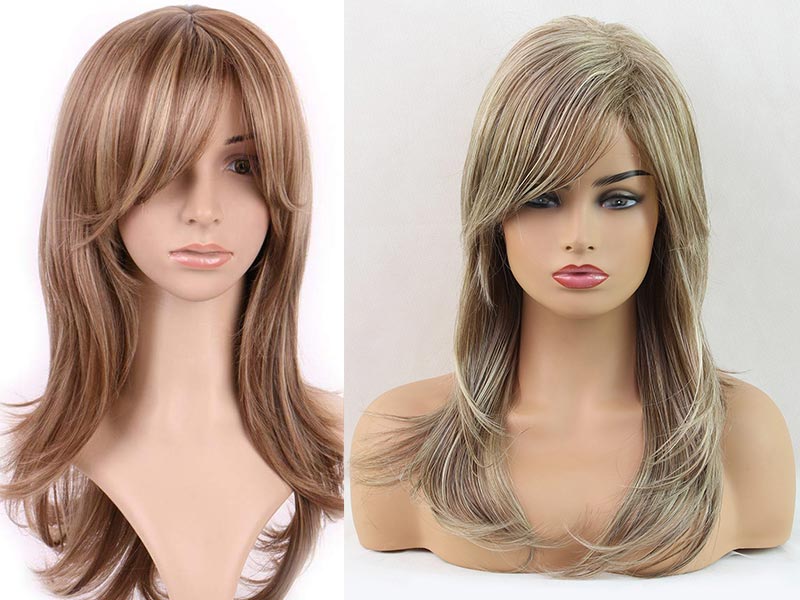 Everybody loves voluminous hair. And when one can get voluminous wig one should try it.
To style a wig and make it look voluminous, try to comb back the inner layers of the wig or tease these inner layers backward. Do not do this harshly. Gently backcomb the inner strands or inner layers of the wig.
To give a light lift effect to wig make sure that you use wig comb and gently push the roots away from the cap.
The last step is to apply the hair spray to the wig so that styling does not goes off quickly and hairs remain set for a long period.
How to wear to perfetlcly style a wig?
Whenever you are trying to style a wig ensure that you wear a wig and your wig is right in place without slipping. Wearing a chin strap can always be helpful when your stylist is trying to cut or style wig. So that wig gets styled properly suiting to your face.
Bangs to style a wig
Styling bangs while on natural hair or synthetic hairs like wig requires a well-sought perfection and finesse. Bangs always add an extra oomph to your look and make you look stunning and sassy. While cutting a bang make sure you get this done from a professional. Asss you won't want your wig to get spoiled. Make sure that your wig is little below your natural hairline.
When you wear a wig, it is kept a little below because bangs naturally get pushed off the face.
To get the volume in the bangs does backstroke comb underneath your bands.
Use the hair spray to make is stay
To get an extra smoothness and shine to your wig, go for shine serum by BeautiMark. This serum will smoothen your wig hair and will give you an extra shine.
Accessories are the important part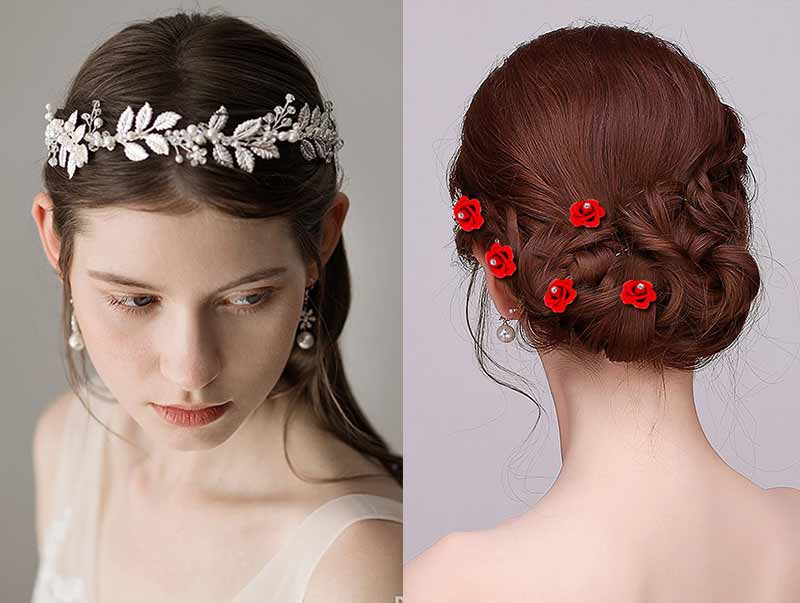 One can always beautify the wig by adding flowers or bows. Also one can make the wig look more appealing by drapng the porting of the wig with scarves or headbands or haibands. These are fancy tic toes(clips) available in the market. One can always vouch for such stuff to style a wig. It often looks cute and charming as well.
Here are the certain tips explained diligently regarding how one can style a wig. Following these will surely be of great help.