These days short hairs have become trendy. Earlier everybody had a craze for long hairs. But over the period this taboo has been broken and has become very popular by the trendsetters. Keeping short hair has a lot of advantages. Firstly, maintaining short hair is easy. One does not need to hustle much. With right home treatment for hairs, you get free early easily as compared to while maintaining and taking care of long hairs.
To style a bob, you need to have it tangle free
Short hairs don't get easily tangled. Detangling short is not a stressful job, unlike long hairs. One spends less amount of time on hairs. Also, short hairs look sassy and fashionable.
Especially bob cut is becoming a trend since the last decade. Until then bob cut was always considered to be a manly thing, which the only boy can support. Bob cut are even more fun and easy to handle. Also tangling is never considered to be an issue.
It's not a case that only people having long hairs can have fun and an advantage in styling their hairs.
Easy methods to style a bob
Even people supporting bob cut can style their hairs in a super creative and fun manner. There are special tutorials available on various online streaming platform regarding how to style a bob hairstyle. One can often look to those videos for a clearer and first-hand idea.
There are several methods enumerated below that would going to provide a fair and detailed idea about how to style a bob hairstyle. One can style their bob haircut in any of the ways possible and can slay on occasions and also in their daily routine.
Proper list of steps to perfectly style a bob
Step 1: Make sure to dampen before styling
For this, you need to dampen your hairs or make let the hairs remain slightly wet after the hair wash. Do not blow-dry it immediately. Leave it wet after the shower or hair wash if you haven't taken any head wash, spray water on your hairs and let it remain like this for some time.
Step 2: Use a recommendation
Now in this step, you require a styling agent. Styling agents can be a mousse or a well-suited hair gel. The purpose of the styling agent is too let your hair set after the blow-dry and give you a gorgeous look to style a bob hair cut.
All you have to do is take a quarter or a small number of styling agents in your palms. Now rub the palms gently so that the styling agent spreads evenly on both your palms. Then rub the palms and run your finger in between your hairs so that styling agents like mousse or hair gel are applied to every corner and every strand.
Step 3: Take your hair in parts to style a bob
Now the real styling part comes into action here. In this step, styling will be done in sub-steps. Take two-third of your hairs from in a backward direction. This process is similar when you tie your long hair with the help of clutcher.
So hold the above-tied hair. And this becomes your first section or first layer. This parting of hairs has to be done horizontally. Leave the lower section of the hair as it is. Let them set free.
Step 4: A roller always helps to style a bob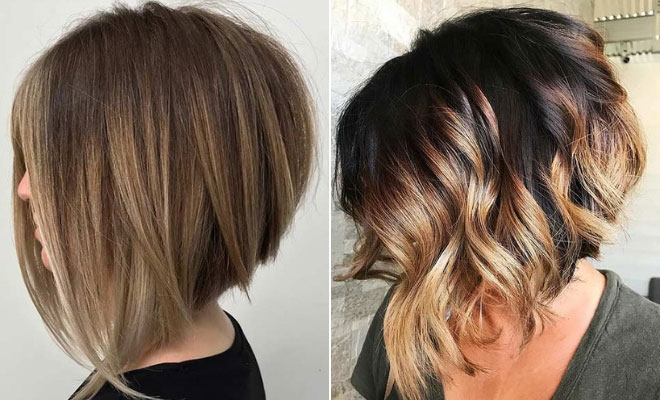 Roller on duty! Now take the hair roller and roll the free-flowing or the lower section that was un-tied. This rolling has to be done with the help of a round brush. Roll the round brush freely onto the hairs. Roll the hairs inwards and this way untangling will also be done. Along with the shape or style too.
Step 5: Blow dryer is the best kit
Get your blow dryer ladies. Now while rolling the hairs with the help of the round brush. Make the round brush sit at a place with hairs tied or resting on your round brush. Bring your blow dryer close to the round brush and keep aiming the blow dryer towards the end of the hair while unfolding the hairs through the round brush.
Remember that the blow dryer should always aim down the length of hair as you move your round brush. Blow drying is done to smoothen the hair, get more volume to your hair and also to remove the frizz.
Since you will we supporting a bob cut, it is quite obvious that there will not be much longer to hairs. Still, you have to try making the round curls out of it, no matter how short they are. There are different styles of the bob cut. In other styles, there stands a lot of chance that an individual will be having some length contrary to the ordinary.
This phenomenon requires a lot of wrist movement. You have to continuously have to make curls inwards until your satisfaction.
Step 8: Loosen proper hair strands
Now loosen up the part of the tied hair section. Now follow the same process of making curls with the blow dryer.
Similarly, after blow-drying the middle section. Now completely loosen up the rest of your tied hairs and blow-dry the remaining section from every section inwards following the direction of your hairs. In short, you have to blow dry from left, right, front and even your bangs.
Step 9: Use diferent accessories and ways
The last step is to use hair spray. Hair spray will let your hair set in the right place for quite some time.
Straightening to style a bob
Straightening is a simple and amazing trick to style bob cut hair. All you have to do is dampen your hair and press your hair with the straightener. While straightening the hairs, take care that you are doing one section at a time.
HairBand or Headband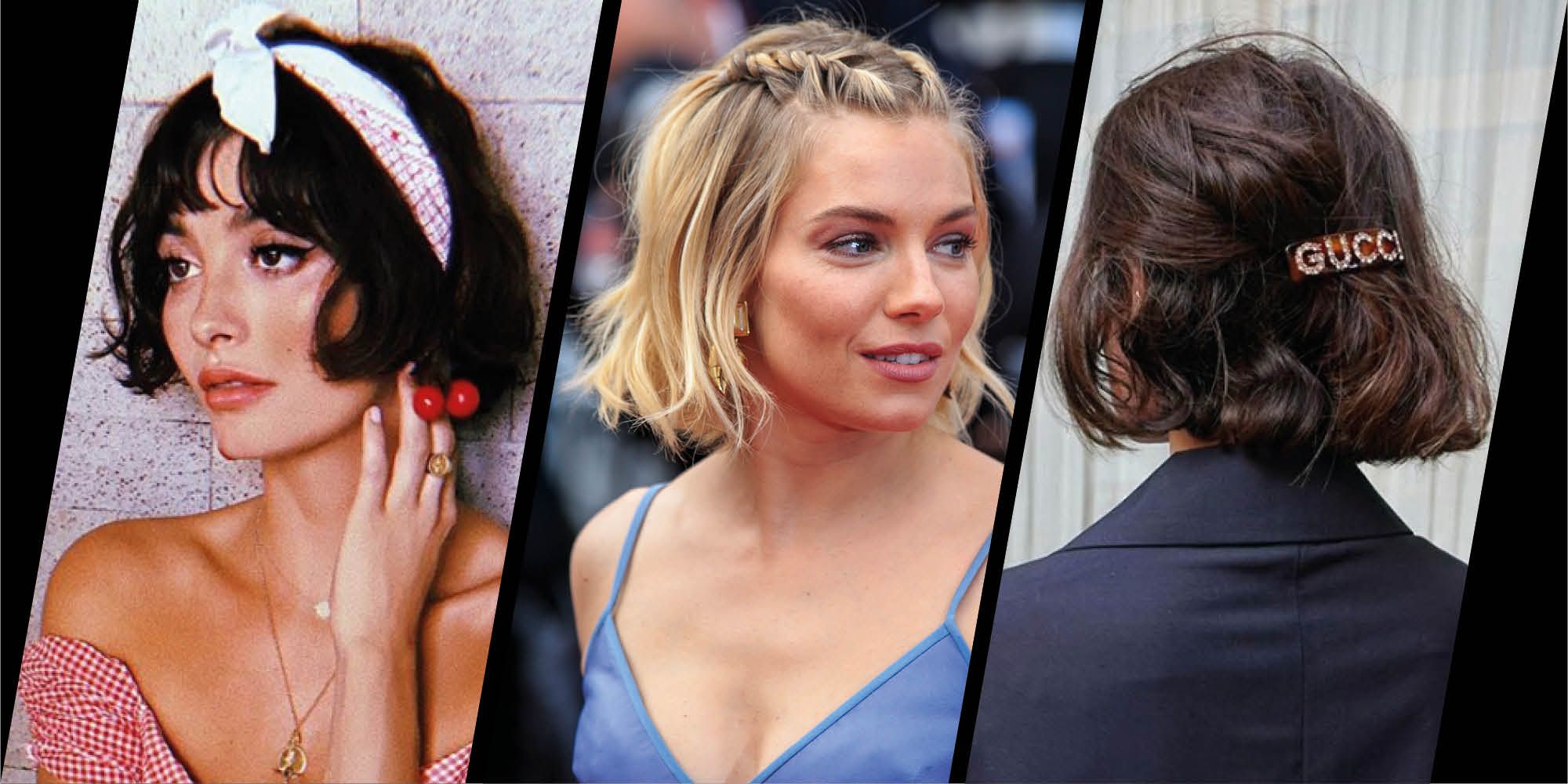 There are different kinds of headbands or hairbands available in the market. One can pick and choose such fancy and trendy stuff accordingly. Wearing headbands are in trend these days. Such headband gives an extra edge to your look.
Curler as similar as a roller
One can use a curler for curling your bob. Using a curler and doing it section wise will give a volume to your hairs and even make your face look sassier. Make sure that you curl your hairs section wise.
These are some of the ways that one can learn how to style a bob hairstyle.